The biggest show in fuel convenience and fuel retailing has returned and not a moment too soon!
For everyone involved, the 2021 NACS Show was a welcome and refreshing experience. If you came to the booth, you felt the buzzing atmosphere that only the NACS Show provides.
But if you didn't make it, what did you miss?



Combatting In-Tank Corrosion
One of the most exciting pieces of the booth was the area dedicated to the HydrX™ Fuel Conditioning System. Many operators came looking for solutions that will protect their equipment investments from environmental elements and by-products of increased alternative fuel use.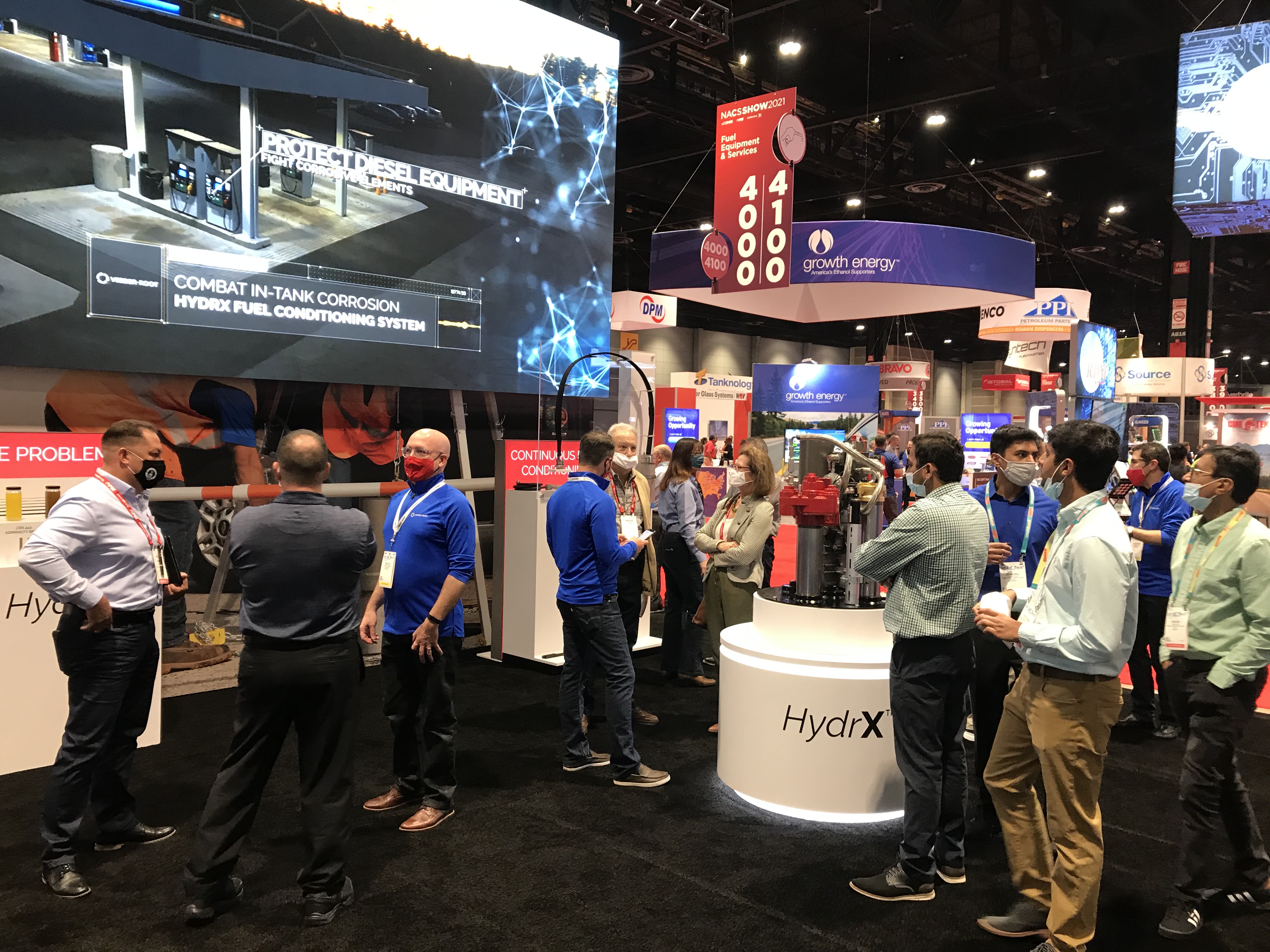 Intelligent Pump Control
Show attendees also focused on tools to ensure their equipment operates as one holistic ecosystem.
One of those solutions is Intelligent Pump Control with Red Jacket Diagnostics, which opens up real-time visibility to your STP and allows sitewide communication integration between the STP and the TLS-450PLUS ATG.
Centralized Device Management
Booth visitors were also looking for solutions that automate systems and provide peace of mind.
The crowds experienced Veeder-Root's new Centralized Device Management solution which is a server-based software package providing remote access and control of ATGs within your entire network of sites.
CDM ensures your TLS-450PLUS and TLS4 Series consoles are always up-to-date with the latest features and security updates.
DEF Management
Besides connectivity, guests wanted to know about diesel exhaust fluid (DEF) offerings.
They saw how Veeder-Root's DEF management solution integrates into the site's tank gauge, allowing an entire site's wetstock to be managed on one console. DEF management not only tracks DEF volume, it also protects the quality of the product during extreme weather conditions.
Check out the demo!

UNTIL NEXT YEAR...
We want to thank everyone who visited the 2021 NACS Show booth and the many people behind the scenes who made the show possible.
We can't wait to see you all again and give another glimpse into the future of fueling equipment.
See you next year in Vegas!