Here is a preview of the Veeder-Root booth:
Take Charge of Your Fuel Delivery – With Insite360 Carrier Communications and Delivery Insite, you can now easily track your fuel from the exact moment it's picked up to the moment it's delivered. You can pull a pre and post delivery inventory, change the drop location in real time, access electronic BOLs at time of lift, and track trucks and drivers. Insite360 Carrier Communications is debuting at WPMA, stop by the booth for a demo of the product.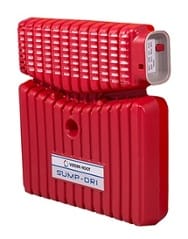 Solutions for In-sump Corrosion Protection – With a specialty coating and stainless steel on all exposed surfaces, the Red Jacket Red Armor STP is designed to survive in corrosive environments.  While the Sump-Dri Desiccant System reduces the likelihood of corrosion by absorbing moisture and ethanol vapors in sump spaces.  Check out our Combat In-Sump Corrosion solution page to learn more about protecting your in-sump equipment from corrosion. 
Insite360 Advanced Variance Analysis – Whether it's meter drift, short deliveries, flow rate, theft, temperature, leaks or tank calibration issues, Insite360 Advanced Variance Analysis identifies the cause of fuel variance. The AVA team of analysts actively watch your fueling operation in real time to immediately address critical alarms and quickly provide you with actionable insights. 
Solutions for DEF – The new Red Jacket CoreDEF Series STP is designed for light to medium duty DEF applications. The new DEF recirculation feature for the TLS-450PLUS automatic tank gauge prevents DEF fluid from freezing during winter months.

PLUS VIEW / REMOTE VIEW Apps – These no-cost mobile apps extend connection to your tank gauge – The PLUS VIEW provides direct access to tank gauge data, while The REMOTE VIEW provides a constant connection to your gauge for use in a store front or an outdoor enclosure.
Add Automation to Fueling Processes – Learn how adding EMR3 + Datalink allows you to wirelessly and automatically track fuel transfers. As soon as fueling is complete, transactions are instantly transmitted to management software via Datalink where it is tied to a customer account.