Upgrade and Backup ATG Consoles Across Your Network
Centralized Device Management (CDM) is a server-based software package to manage your entire network of sites.
Ensure your consoles are always up to date with the latest features and security updates.
Perform software upgrades and backups across your console network on your schedule.
Backup console data and settings to ensure important data is never lost.
Capture console setup changes in CDM.
Query a centralized database of changes, by Date/Time, Multiple Categories, Console ID, Username and Search for specific text strings.
Capture lost console communications, failed CDM plans and CDM software restarts.
Notify users hourly or daily via email of console changes and CDM specific events.
The Value of CDM
Automation

CDM can be completely or partially automated:

Eliminate the time intensive process of updating and backing up consoles across an organization.
Save money on on-site technician fees.
In the event of new builds, Change Management can be disabled for specific consoles. 

                     

Peace of Mind

Never lose important console data:

If your consoles are not backed up, you could lose all compliance data, which puts you at risk.
If you do not have compliance data, you could be subject to fines.
Receive notifications of console configuration changes.   
Key Features of CDM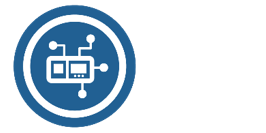 Software Upgrade
Keep better control of your network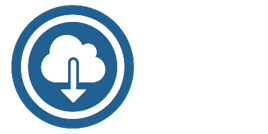 Console Backup
Protect your site data to ensure proper compliance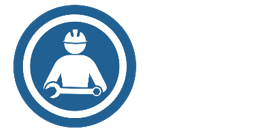 Console Snapshot
Easily troubleshoot site issues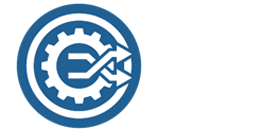 Change Management
Capture console changes
Keep better control of your network
Software Upgrade
Automate the process of upgrading your entire network of consoles.
Set software to automatically download and activate, or manually download and activate at your convenience.
Schedule upgrades around your specific needs.
Group consoles by location, site type, time zone, etc.
Capture console changes
Change Management
Events are changes in console configuration setup or they can be specific to CDM. 
Changes to console settings are captured in CDM as Events with more than 150 categories. 
CDM specific Events are captured, including CDM restarts, plan failures, and loss of console communications. 
Events can be queried by Date/Time, Multiple Categories, Console ID, Username and Search for specific text strings. 
The current and previous value of consoles changes can be seen.
Managing Your Data in CDM
CDM allows you to manage your network through a flexible hierarchy to meet your business needs:
Organizations – The top-level units that manage groups of sites.
Vaults – Places to store files, including Software Upgrades, Console Backups and Console Snapshots.
Users – Those allowed to access CDM. Users can have either an Admin role or a User role.
Sites – Geographical locations where consoles are located (e.g., a station or building).
Consoles – The TLS-450PLUS and/or TLS4 Series ATGs located at a site.
Groups – A grouping of consoles.
Packages – Things to be done (e.g., Software Upgrades, Console Backups and Console Snapshots).
Plans – Plans are used to manage the actions done for a set of consoles.
Tasks – Behind the scenes, tasks are used to manage work being done on a console and to report the progress towards completion.
Events – Console setup changes and CDM specific Events can be captured and reviewed through the Change Management feature. 
Notifications – Another component of Change Management is providing periodic email notifications to a CDM user when changes have been made to consoles, when communications are lost with consoles, when CDM is restarted, and when plans fail within CDM. Users can then go back to CDM to garner any details.
Centralized Device Management: Overview
Watch this video to see an overview of the primary navigation and functions within CDM.
Additional videos are available that demonstrate the functions of CDM and how to create and configure Organizations, Sites, Consoles, and Groups.
View the CDM Tutorials and CDM Advanced Tutorials to learn more.
Cost Savings Estimator
Cost to Recover Lost Data = $5,000+

Cost to Upgrade a Console = $350 per site visit.

Cost for Return Site Visits = $350 per site visit *
The larger the network, the more savings can be realized with CDM. In addition to the direct costs, software updates with CDM can be done remotely in hours versus several weeks for a team of technicians to visit every site. Additionally, knowing that a Service Contractor has incorrectly changed critical setting in the console can save on compliance charges, lost revenue and potentially improve operations.
Product Form
| | |
| --- | --- |
| | |
| | Centralized Device Management (CDM) Software |
| | CDM Backup Feature (per console) |
| 334054-002 | CDM Change Management (per console) |
System Requirements for CDM
Tested on PC-based systems: Windows 10 and Windows Server 2018
Software: CDM and a web server for filesharing
Four open ports: Here are examples of typical port configurations
Port 3000 – CDM web access and console communication (Additional)
Port 3001 – Console fileshare access (Additional)
Port 53 – Communication from a console to a DNS server (Standard)
Port 443 – Communication from web browser to a console (Standard)
A separate fileshare server to store updates (HTTP/HTTPS):
Abyss is a free downloadable web server package
Microsoft IIS
Apache
Other Windows based web servers
How CDM Works
The following animation shows the interactions of the various components in the CDM environment. CDM is a server-based application designed to operate behind a customer's firewall. The operating environment consists of the CDM server, a fileshare system for storing upgrades and backups, and the TLS-450PLUS and TLS4 Series consoles. The fileshare system may already exist in the customer's IT environment or the free downloadable Abyss server may be used. Access to all the components is via a compatible browser.
Operationally, for security reasons, all activity is initiated from the consoles using periodic requests to the CDM server. In turn, CDM responds with a task to upgrade, backup, etc. The reply contains all the details the console requires to perform the task. In the case of an upgrade, the console pulls the upgrade from the fileshare and installs it.