HydrX Installation Requirement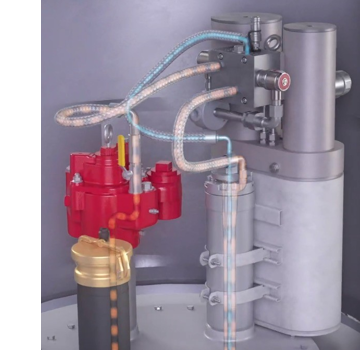 Prior to installing a HydrX Fuel Conditioning System, ensure all hardware is received and on site. Failure to install the system completely can result in diesel fuel releasing into the containment sump and creating a dangerous condition. If you feel you are missing parts or components, contact Veeder-Root Technical Support at +1.800.323.1799, before proceeding with the system installation.
IMPORTANT: Only Veeder-Root HydrX Certified Technicians are authorized to install this system.
If you have not already, enroll in the web-based Veeder-Root HydrX Install and Service Course. This 1-hour course prepares Veeder-Root ATG Certified Technicians to install and service the HydrX Fuel Conditioning System. Users will become familiarized with all primary components of the HydrX system, including: the Fuel Conditioner, Water Intake Device, Guide Tube, and Fuel Conditioning Controller.

Further Information
Contact Veeder-Root Technical Support at +1.800.323.1799 for additional help or questions.
Learn more about HydrX System Requirements.