The free remote access applications and features of the TLS-450PLUS automatic tank gauge deliver critical inventory and site data when and where it's needed. Monitor alarm notifications and inventory levels in real-time so immediate action can be taken. Resolve issues remotely to reduce dispatching and maintenance costs.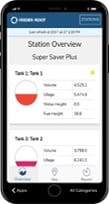 With multiple ways to connect to your TLS-450PLUS automatic tank gauge you have the tools needed to react faster and reduce site down time. The remote access solutions ensure that all personnel have the data they need at their fingertips:
The PLUS VIEW mobile application
The REMOTE VIEW mobile application
Web-enabled access to gauge data and configurations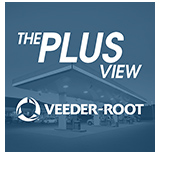 The PLUS VIEW is a free mobile app for Android and Apple iOS that connects you directly to tank gauge data no matter where you are. Now managers and owners can easily monitor their fuel site inventory and alarms while they are off site. The PLUS VIEW includes a map view to allow for easy navigation between sites and a station overview for an immediate status check on tank inventory. The application also includes three standard site reports for a quick view of Alarm, Inventory, and Last delivery information. The PLUS VIEW is designed to run in the background and receives data every 15 minutes so that it doesn't consume too much phone data or battery.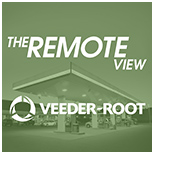 The REMOTE VIEW application gives owners and managers an easy way to set up remote displays of tank gauge data. Now all site personnel can have a real-time connection to fuel inventory and alarms without being directly in front of the tank gauge. This application is formatted for a better user experience on tablets and works with Android and Apple iOS operating systems. The REMOTE VIEW receives data updates from the TLS-450PLUS tank gauge as activity happens on-site. It is designed to stay open and active, and works best with a constant Wi-Fi or Ethernet connection. Active alarms can be viewed with one touch and the application has audible and onscreen notifications so that issues are identified easily and quickly.
Web-enabled Remote Gauge Management
The Web-enabled feature allows remote access to the TLS-450PLUS gauge settings and diagnostics which allow users to resolve issues faster. View site status through your web browser and run reports or make adjustments without setting foot in your stores backroom. Through Web-enabled you can also create email notifications to receive alarms as they happen, or set a schedule to receive custom reports.
These remote access features are available on the TLS-450PLUS, TLS4 and TLS4B, and TLS-450 automatic tank gauges.  Please contact us to discuss adding or upgrading your automatic tank gauge.