1 - To Be Completed by Technician or End User On-site
Using the front panel of the console, access the Ethernet Port screen:
Menu > Setup > Communication > Ethernet Port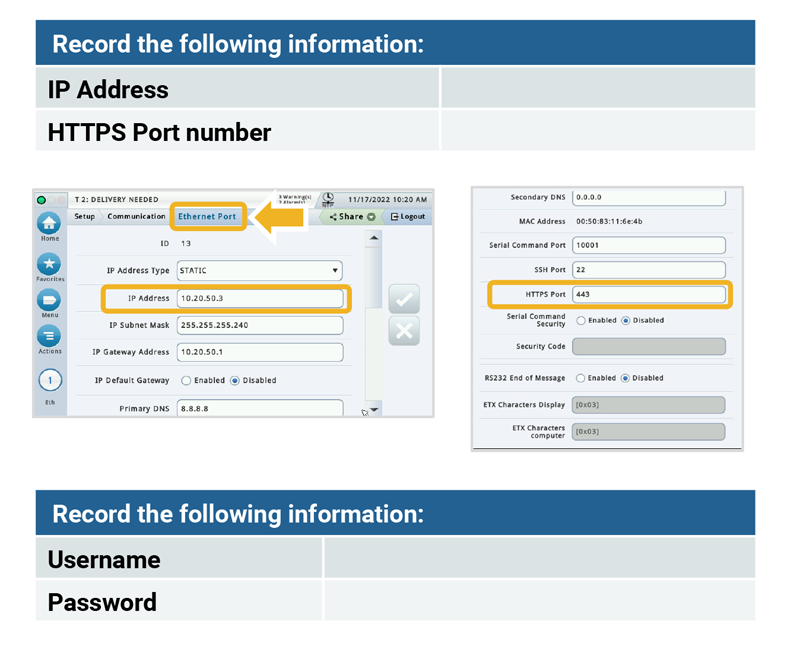 If you need to create a Username and Password on the console, navigate to Users Admin:          
Menu > System Administration > User Admin          
 
From the Side menu, click the Actions > Add User          
 
Fill out the fields:

Set Role to Administrator        
 

Confirm the Date and Time are correct and make the changes if needed:          
Menu > Setup > Date and Time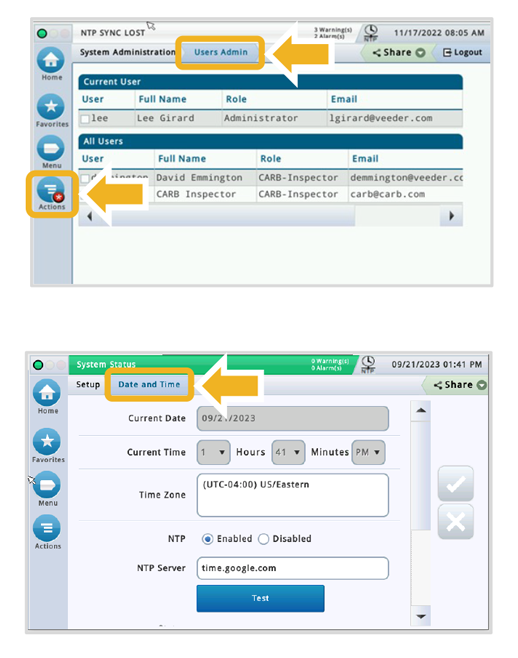 2 - To Be Completed by Customer's Internet Service Provider or IT Administrator
Contact your Internet Service Provider (ISP) or IT Administrator: 

Ask to forward your HTTPS Port Number to the IP Address of your console.   

Your ISP or IT Administrator will ask you for the IP Address and HTTPS Port Number recorded in Step 1.

Ask your ISP or IT Administrator for the Public IP Address for your store. 
 

3 - Download THE PLUS VIEW App and Fill in the Fields
Once you have downloaded THE PLUS VIEW app on Google Play or from the App Store, enter the station information for the required fields outlined below. There is also additional information that is optional but recommended for an optimal user experience.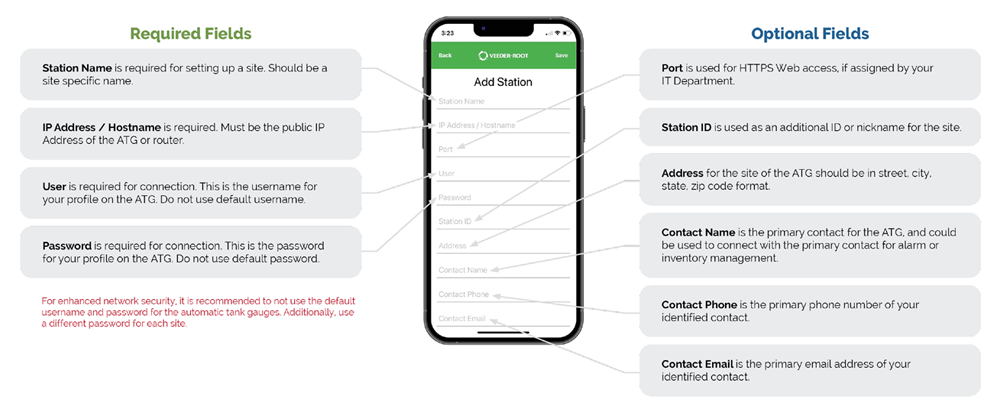 Further Information