Overview
The CPU backup battery on all TLS-450PLUS and TLS4 Series Automatic Tank Gauges (ATGs) has been changed due to supply chain issues. The previous ML2430 has been replaced with the ML2032 battery. The CPU backup battery allows the ATG to maintain its programmed date and time settings when the ATG is powered down. Batteries can still be ordered using part number 0330020-759.​
​Even though the ML2032 battery is slightly smaller in size, it is backwards compatible and will work with any TLS-450PLUS or TLS4 Series console.​
Note: Before installing a ML2032 battery, the metal tab on the battery holder must be pushed in towards the CPU to ensure there is good contact between the battery and CPU.
Battery Specs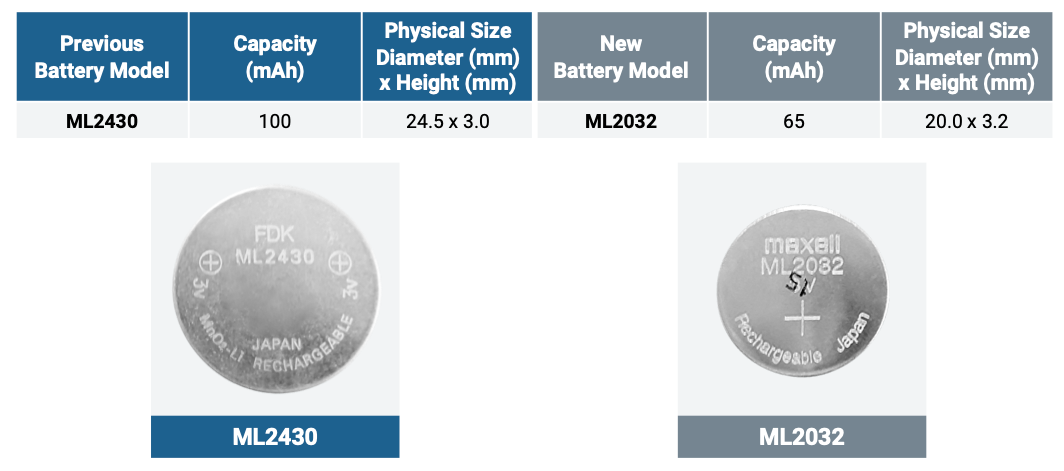 Note: Images are not to scale.
Further Information 
Contact Veeder-Root Technical Support at +1.800.323.1799 for additional help or questions.
​​​Click here to learn more about Automatic Tank Gauge Products.