Overview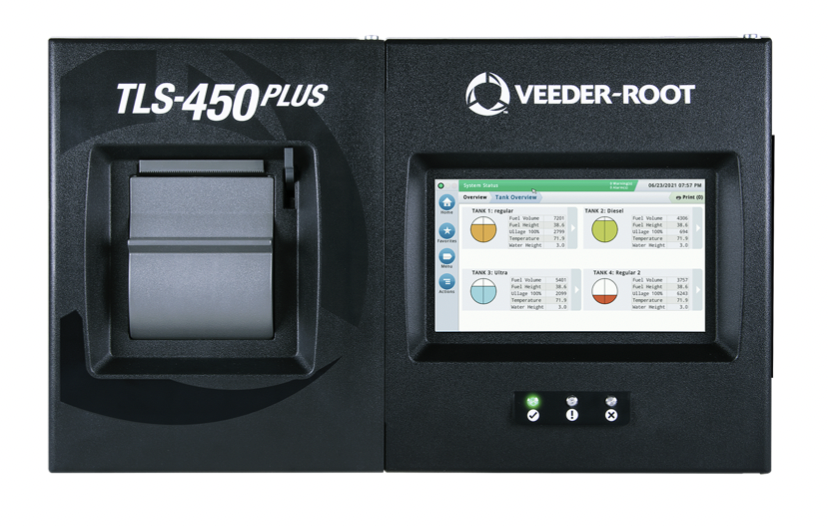 Veeder-Root takes network security very seriously and our latest products provide best in class tools to prevent cyberattacks. When installing a new console or setting up a network port, we recommend network 'best practices' such as:
Utilizing the separated network ports on the TLS-450PLUS ATG
Configuring network routing tables
Changing network port numbers
Adding a serial command security code to harden remote access and prevent           un-authorized access to Veeder-Root ATG

TIP: Veeder-Root recommends that our ASCs review and implement these 'best practices' for network security with their customers, when installing a new console or setting up a network port.
IMPORTANT: Customers on older TLS-350 ATG systems should consider either upgrading to the TLS-450PLUS or utilizing extra network firewall equipment.
TLS-450PLUS and TLS4 Series ATGs
The TLS-450PLUS and TLS4 Series ATGs come with security features allowing for greater protection and control of access to the ATG than legacy consoles. Features such as configurable user access and segmented network ports help ensure both network and front-panel security. To learn more about these features and how to set them up, please see our TLS4 Series Security Settings Technical Support Notice.
TLS-3XX Series ATGs
Please refer to the following manuals for security setup instructions:
Further Information 
Contact Veeder-Root Technical Support at +1.800.323.1799 for additional help or questions.
​​​Click here to learn more about Automatic Tank Gauge Products.